Something New
On May 1 a new book will appear in Christian bookstores across the country. Pastors are People Too is written by Jimmy Dodd and Larry Magnuson as a part of a new series published by David C. Cook for and about pastors.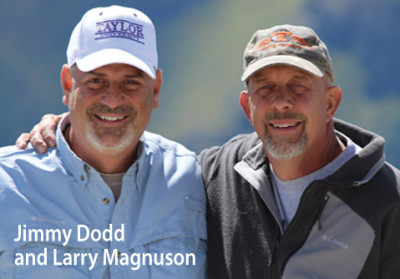 The subtitle reflects the purpose of the book: what they won't tell you but you need to know. In a time when too many pastors are discouraged, depressed, and often ready to throw in the towel on ministry, Pastors are People Too addresses the complex world of the pastor and their family.
Jimmy Dodd, President of PastorServe, and Larry Magnuson, President of SonScape Retreats, have developed a deep friendship, as well as a commitment to encourage and support the men and women called to lead the Church. The two ministries have come alongside thousands of ministry couples listening to their stories and offering help and healing where needed.
As David C. Cook writes, "Pastors are People Too is a practical field guide that offers tangible ways to better understand and care for the pastor who cares so deeply about you."
Topics include:
Why the state of your pastor should matter to you
Your pastor needs a champion
Allow your pastor to be a real person
Managing expectations
The pastor's spouse and family
Conflict: It's inevitable
Jimmy and Larry hope this book will encourage lay leaders and lay people to come alongside their pastors, encouraging them and partnering with them in the care and growth of the church they attend. PastorServe and SonScape Retreats are making a difference in the spiritual, physical, and emotional health of those called to ministry, but it will take committed, well- informed lay people in churches across the country to restore pastors to the place and position God intends for them.
On the next page, read what Christian leaders are saying about the book. For more information, see davidccook.com.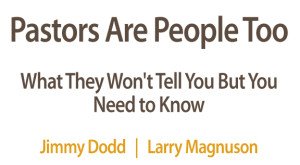 This book is a must read for pastors and church leaders. Very few know the pressures a pastor and his family face, but Larry Magnuson goes below the surface to address the pressures facing ministry families. Out of his two decades of support of ministry couples through SonScape Retreats, he speaks from a deep well of experience and compassion for pastors.

The pastors in our churches are often struggling to thrive, not because they aren't loved, but because few of us in the church family understand the unique needs pastors have in their service to those they oversee.
Jimmy Dodd and Larry Magnuson have had unprecedented access to the inner lives of pastors struggling to find their footing forward. Preventative steps by elder boards and congregants can lead to healthier pastors and, in turn, healthier church bodies.

The intersection of faith and leadership is a dangerous place! After reading Pastors are People Too, I am now resourced and prepared to be a better layperson, a better supporter, and a much better friend. I believe God is pleased with that.

Pastors are People Too. The title is true! Not everyone wants to see it that way. Many pastors and their families feel isolated and cut off – both personally and ministerially – from the very supports and nourishment they give their congregations. Larry and Jimmy offer a principled approach to congregational health. The chapters on the wife and family are worth the price of the book alone.

"Calling all sheep!" You have worn your shepherds ragged and it has to stop – for your sake and theirs! Please, please, peruse this very important and engaging book from my friends Jimmy Dodd and Larry Magnuson. If you read it, it will help you to understand your pastors and ministry leaders and what they go through every single day; if you take their words to heart, it will enable you to protect your shepherds' best interests and produce healthier flocks.

More Than We Imagined
by SonScape Alumni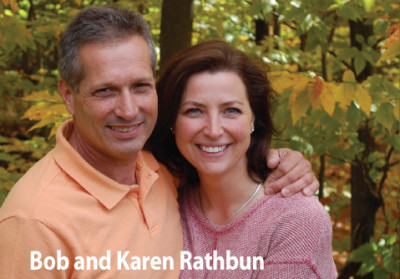 I did not want to attend a retreat. I felt like I was forced to go. This was right after going through a very trying circumstance in our ministry. At worst, I felt like we were being punished and at best I compared it to "rehab."
When we pulled into the Ministry Center, I wanted to go home; but as soon as we walked through the front door, I felt like I was home. The safety in that moment allowed me to open up and be vulnerable. The care, love, and fun that my husband and I experienced was like salve on an open wound. The group teaching times were so relevant and applicable, and the counseling sessions were filled with so much insight and understanding that it just about blew us away.
God showed me that my disappointment and distrust in people had transferred to how I was seeing the Lord. I was completely wrong and realized how it had impacted my life, relationships, and ministry. I know that letting God fix this in me will transfer to my heart. We are encouraged and fortified to face the uncertainty ahead.
by Karen Rathbun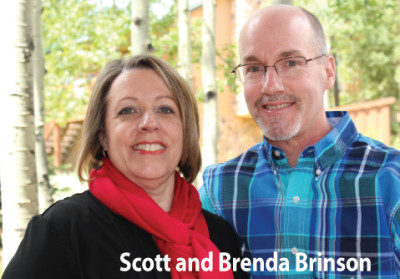 Someone once said, "The thing about life is, it's so DAILY!" The 'daily grind' can creep up slowly, imperceptibly, and consume you before you realize what's happened – like the frog in the slowly heated water.
SonScape has afforded me the opportunity to come away from the 'daily' and experience the lost delight of stillness and solitude. For someone like myself who thrives on doing at the expense of being, this experience was long overdue and so needed and beneficial. God has spoken to me through gentle breezes, rippling streams, and visual symphonies of creative splendor, making the truths of His word leap off the page and into my heart. He has affirmed to me His unconditional love and the assurance that His purpose for my life is good – perfect in fact. He has uniquely designed me and gifted me for that very purpose. I am truly blessed and thankful!
by Scott Brinson
Thank you, Mike, Sandy, and Thane . . . 
by Larry Magnuson
Transitions and change are a part of life but they are rarely easy. We are in one of those periods here at SonScape Retreats. Three members of our team are returning to the front lines of ministry where they will once again pastor local churches.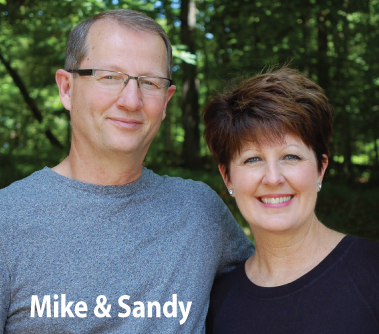 Mike and Sandy Schafer are returning to West Texas where they will be closer to family and friends. Because of the Methodist Church system of placing pastors, Mike does not yet know the exact location where he will serve. There is no doubt that wherever God places him, the church and community will benefit greatly. Sandy is currently seeking acceptance into a training program in spiritual direction.
Mike and Sandy have led more than 75 retreats and have impacted over 300 pastoral couples across their eight years on the SonScape team. They have played a crucial role in the growth and development of SonScape Retreats both in Colorado and in Tennessee. Mike and Sandy will be greatly missed!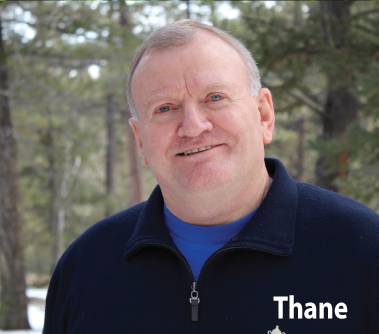 Thane Barnes, who served as our Vice President of Development and Marketing for two years, is also returning to church ministry. During Thane's short time on the team, our donation income increased 20% and retreat attendance went up over 15%. But Thane's heart remained in the local church. On January 1, Thane became pastor of Woodbine Baptist Church in Mayodan, North Carolina. We deeply appreciate the time we had Thane here at SonScape.
As for the rest of us here at SonScape, we will take some time for prayer and discussion before hiring additional staff. Replacing Mike and Sandy or Thane is no easy task! Times of change give opportunity for reflection and re-evaluation. Your prayers for Mike, Sandy, and Thane, as well as for SonScape Retreats, are deeply appreciated.