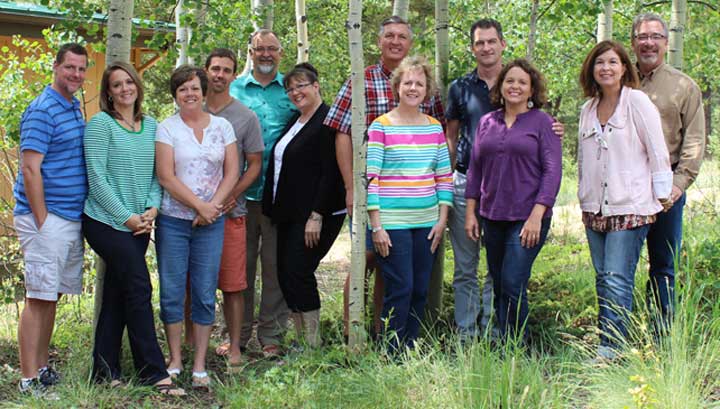 Our 2.0 retreats are held in Colorado and are crafted for pastors, missionaries, and Christian leaders who have already experienced one of our core retreats. Just like the core retreats, you will experience soft scheduling, group and personal time with the leaders, delicious meals, and wonderful living spaces. While sharing much in common with core retreats, you will be discussing and considering different topics while still staying true to the overall theme of soul care. During your group time with other 2.0 guests, you will focus on five threats to spiritual intimacy and integrity. Discussion will center around maintaining your intimacy with God and spiritual integrity in the face of constant threats to identity and temptations to isolate or idealize.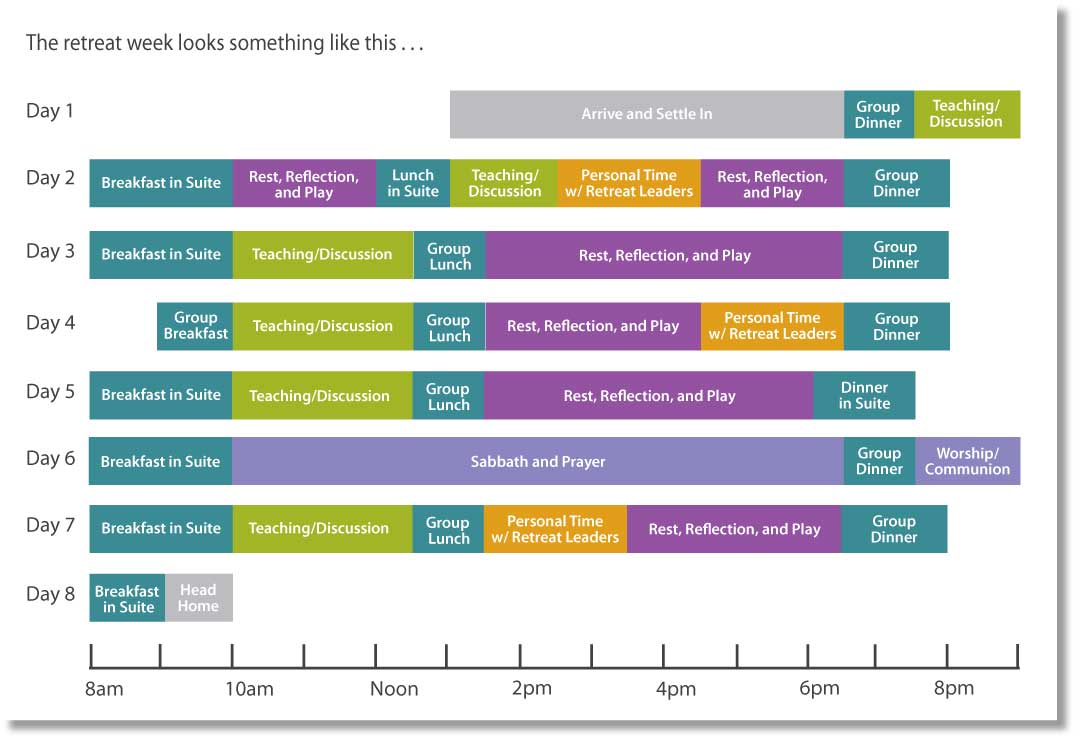 Protecting Identity / The Threat of Identity Theft
Are you weary of being completely shaped by wants of others or needs in your ministry? You, and those with whom you serve, can live authentically and minister effectively at the same time.
Facing Fears / The Threat of Fear
Nothing is denied more in ministry than fear, yet fear is written of in scripture as much as love. In spite of our denials, fear's presence is observed in the ministries of Christian leaders. There is a better way.
Losing Secrets / The Threat of Secrecy
Fear can cripple a ministry, but secrets can end a ministry. The sin and shame we hide so carefully actually gains power in the darkness of our lives. We will explore the freedom that light can bring to you.
Two is Better / The Threat of Isolation
The majority of people in ministry tell us they are going it alone. Can you, as a Christian leader, experience healthy and safe relationships? Can you survive without them?
Sabbath / The Practice of Rest
On day 6 you will have an opportunity to practice one of the great gifts that God has given to keep us healthy: Sabbath. This is a much neglected tool in protecting us from the threats to intimacy.
Happily Ever After / The Threat of Idealism
Have you been blindsided by pain, difficulty, and discouragement in ministry? All of us like a happy ending, but ministry is not a fairy tale. We will reflect together on healthy and helpful ministry expectations.
Meals
In Colorado and New York, breakfast foods will be made available for you to enjoy at your leisure. In Tennessee breakfast will be served in the Farmhouse between 8:30-9:30 am. Lunches and dinners will be shared with the other three couples/singles in your retreat. Volunteer hosts will prepare our planned menu of delicious meals each day. Many of our guests say their group time around the table was among the most meaningful parts of their week at SonScape.
Sabbath Rest
Day 6 of your retreat is designated for Sabbath rest. As couples or singles you will enjoy a full day to experience the things discussed during the week – rest, silence and solitude, reflection, prayer, and play. The day will end with dinner together as a group followed by communion and worship.
Personal Times with Retreat Leaders
You will enjoy personal time with your retreat leaders three times during your week. They have a deep passion for ministry couples/singles and love to share personally with those who attend retreats. These sessions are safe, private and confidential – allowing you to talk through your personal issues. The Myers-Briggs Type Indicator and the Taylor Johnson Temperament Assessment are used during these sessions to help identify areas of need and concern.
Rest, Reflection, and Play
Opportunity for recreation and renewal will vary between retreat locations but wherever your retreat is held, there will be plenty of time for rest and play. Hiking, fishing, shopping, sightseeing, resting in a hammock, or relaxing in the hot tub – these are only a few of the things you can expect to enjoy during your week away.
Want to repeat our Core retreat?