My Call to SonScape Retreats
by Rob Lauer
President and CEO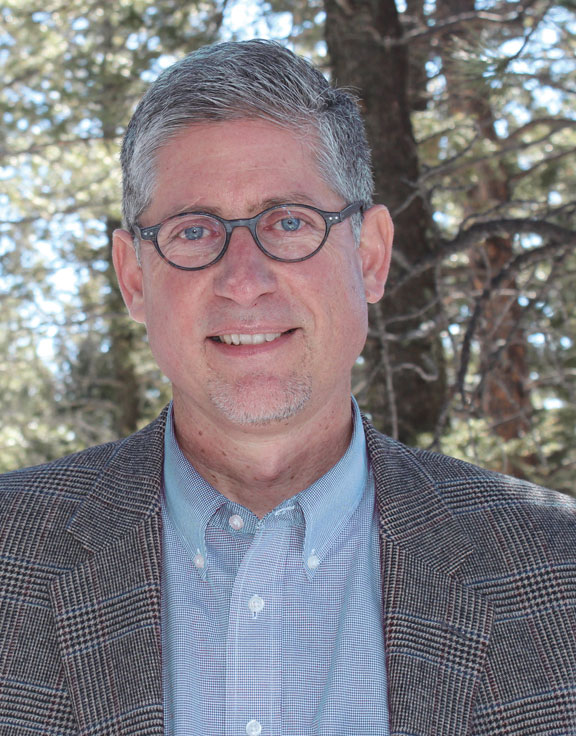 A glimpse into my story reveals the motivation and my passion for SonScape Retreats.
Twenty years ago I made a phone call that changed the trajectory of my life. At the time I was serving as a youth pastor at a church in California. Unfortunately, I was a good pastor . . . yet not a good fit . . . at a good church. As a result, I struggled in my role.
It was a painful season of ministry. Discouragement, frustration, and disappointment were constant companions. The challenges of ministry took a toll on me mentally, emotionally, and spiritually. With seemingly nowhere to turn, I simply worked longer and tried harder.
After a three-year rollercoaster ride on the staff team of this wonderful church, a mutual decision was reached that I would resign as the youth pastor . . . which brings me back to that phone call 20 years ago where a broken and hurting pastor found himself calling Marble Retreat, the retreat center that birthed SonScape 34 years ago.
I remember making the call as if it were yesterday. I dialed the phone and a loving voice on the other end of the phone said, "Hello, Marble Retreat, how can I help you?" And with that gentle response, the tears began to stream down my face and I choked out the words, "I . . . need . . . help!"
Uncontrollable sobbing ensued, yet it was the beginning of transformational healing that happens in the safe and inviting environment of a retreat center. A loving hostess spoiled us and the life-changing wisdom of our Godly retreat couple facilitated our group sessions and spoke truth into our lives.
My wife DeAnn and I have reflected on this life-changing retreat and have wondered where we would be today had we not attended.
I'm fairly confident I would have repeated the cycle of choosing places to serve that didn't match my giftedness and calling.
At Marble, God made it imminently clear it was time to transition from pastoral ministry to serving Him in the marketplace. For seven years I worked in corporate roles, primarily in staffing. I enjoyed recruiting so much that I started AGORA Search Group in 2000, a search firm that served Fortune 1000 companies and eventually transitioned to a focus on placing pastors in churches and Christian leaders in faith- based non-profits.
In 2007 AGORA was retained to conduct a search for SonScape. While conducting my research and spending time with Larry Magnuson, I fell in love with the ministry. Shortly after completing the search, I was asked to join the board.
Larry and I would meet periodically for coffee to discuss the ministry. During a conversation in 2010 after having experienced painful business losses, he encouraged me to investigate the potential of joining him at SonScape. He invited DeAnn and I to attend a retreat to understand what made SonScape so unique.
While at SonScape, we were cared for by our host couple, learned about our personality types and how they impact communication and ability to handle stress, spent time on the prayer walk, renewed our commitment to keeping the Sabbath, learned the value of rest, spent time getting to know each other again, and slowed down long enough to hear God speaking into our hearts. It was a life-changing week!
What I learned from Marble and SonScape is that I am a beloved child of God and that my value isn't based on what I do for God but who I am in Him. These truths are foundational in my spiritual journey and have shaped me in preparation for my new calling. They fuel my passion as the new President and CEO of SonScape.
God redeemed the brokenness of those painful seasons and has brought me full circle . . . serving Him in a retreat center setting where pastors, missionaries, and Christian leaders find help, hope, and healing for their souls while rediscovering who they are in Christ.
Dear Friends of SonScape Retreats,
A few weeks ago I received and accepted a call to serve as head of staff to a church in Cincinnati. During the past four years, Connie and I have loved being part of the ministry of SonScape. It has been amazing to watch God heal and transform. We can't imagine the Kingdom of God without the ministry of SonScape . . . a ministry that is critical and essential to the church, focusing on a population that is painfully underserved.
The call I have received is a call back home. I simply love being a pastor. Home this time will be in Cincinnati, Ohio, with the people of Northminster Presbyterian Church. A wonderful bit of grace is that Cincinnati Children's is one of three hospitals in the nation that specializes in the disease with which our daughter Laura struggles. The challenge of this call will require all of us, but it is a challenge that inspires us.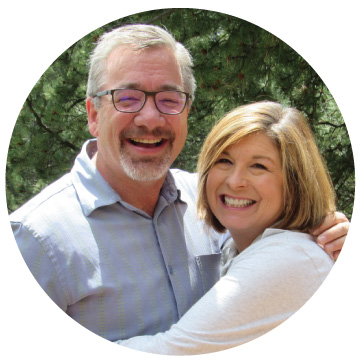 In the last four years, we have met and befriended a truly incredible group of people. Our years with SonScape will dramatically influence how I will serve and lead. SonScape, with its concerns and values, is now part of our DNA and for this we are extremely thankful and forever changed. As we write this, we are in the midst of our last retreat. We have seen God work this very day. Our decision to follow God in new directions involves both grief and hope . . . bittersweet.
We hope if you're in the Cincinnati area you will drop by and give us a visit.
May God bless you all,
Greg and Connie Kennedy

Goodbyes are Bittersweet
by Rob Lauer
After a recent call from my friend and colleague, Greg Kennedy, I was struck with the realization that goodbyes were on the horizon. Greg shared that he and Connie accepted a call to pastor a church in Cincinnati . . . for all the right reasons. I understood . . . I was happy for them, yet sad on a personal level and for our team who loves them.
We are excited for the numerous hearts they will impact in the future, yet their absence will be felt. They were fun to work with . . . we laughed often . . . shared our stories . . . shed tears . . . we did life together as a team.
As retreat leaders for the past four years, Greg and Connie have provided life-giving training and wisdom to numerous pastors, missionaries, and Christian leaders. They changed the trajectory of ministries, marriages, and lives with Godly passion.
Our team and the board do not want to see them go, yet we rejoice believing God has called them into a new chapter of serving the local church. Personally, I am comforted by the quote from the renowned philosopher Dr. Seuss, "Don't cry because it's over, smile because it happened." Sad, yes, but we are choosing to smile.

 "This retreat has been life changing!"
by Dan Sered
God has WOWed me this week. I have been in professional full-time ministry for over 17 years. I graduated from seminary with an MA and currently I attend DTS for doctoral level classes. I am writing this to say that I have been around and have ministry experience. This retreat has been life changing! We are returning home to ministry with newness that we have not had in years. We received practical tools to help us live and minister in health. This retreat will bear fruit in our lives and in our ministry forever enabling us to minister back home in Israel building the Kingdom of Christ. We are forever grateful to Jesus for SonScape and recommend this retreat to any person who is engaged in full-time ministry.
by Dinah Sered
What a gift my husband and I were given to have a space to reflect on what is going on in our spirit. In ministry we give and give and give until we give from a place that is running on fumes. SonScape understands the burdens and harmful mindsets of ministry. We went burdened and weary to our retreat and were met with love, grace, and compassion. We received a call to be still, a leading to meet God in His presence, to be rejuvenated, a plan to develop healthy rhythms that are centered on God and enjoying His presence. We return back to the field full of hope, joy, and a clear direction on how to live life that thrives and enjoys God's grace.

Don't forget . . . October is Pastor Appreciation Month!

Send a note
Purchase a gift card for dinner out
Or just look your pastor in the eye and tell them how much they mean to you!

Only two spots left in our 2017 retreats! Sign up now before they are sold out.
Can't make it in 2017? No worries…our 2018 calendar is set and ready for your registrations!