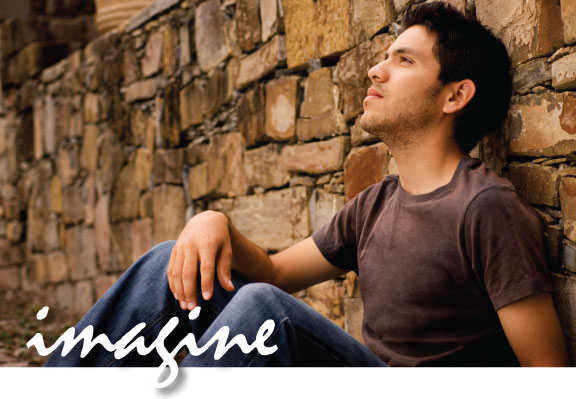 SonScape Retreats
For over three decades, our weeklong, guided retreats have helped thousands of pastors, missionaries, parachurch leaders, along with their spouses, to balance the demands of life, family, and ministry while rekindling their passion for Christ and His church.
Imagine . . . you could be next!

The People Behind SonScape
Three couples lead retreats at SonScape Retreats: Larry and Barbara Magnuson, Rob and Shini Abraham, and Bob and Jeanne Blahnik.
All were in ministry when they attended a SonScape retreat and personally experienced the transformation that takes place here. They've been where you are, they've struggled with the same issues you face, they've experienced a renewal of their own faith and calling.
Years down the road, God called them back to SonScape Retreats to help and serve other leaders. They're here to come alongside you on your journey to health and wholeness.


SonScape Retreats has a dedicated Board of Directors, who are faithful servants from all walks of life and all parts of the country. Each one has a unique story of how they came to know about SonScape and have a true passion to share our ministry with others.
Annually, the board gathers to oversee the ministry and covers the ministry and staff with prayer. The board is "hands on" by hosting retreats, actively fundraising, and volunteering where needed.
Our Board Members:
Buddy and Bonnie Baldridge, Snyder, Texas
George Ceass, Hanover, Minnesota
Jim and Penny Gressett, Austin, Texas
Nathan and Marian Griffin, Carrollton, Texas
Steve Kowalke, Shorewood, Minnesota
Bill and Verdell Davis Krisher, Dallas, Texas
Jeff and Cheryl Magnuson, Arden Hills, Minnesota
Steve and Lois Rabey, Colorado Springs, Colorado
Kevin and Polly Schoen, Independence, Minnesota
Doug and Barb Stoner, Whiteface Mountain, New York
Bob and Sandy Sewell
Bob and Sandy founded SonScape Retreats in 1984. During a time of woundedness in ministry, God not only brought healing but a vision for a place where Christian leaders could find help and hope. After 30+ years, our retreats still reflect the vision and handprints of Bob and Sandy. They sit in heaven today at the feet of Jesus.
SonScape Retreats envisions God-centered, fruitful Christian communities around the world led by healthy and rested leaders drawing their life, wisdom, and empowerment from an intimacy with Christ.
SonScape Retreats serves Christ by providing spiritual retreat, counsel, and community for pastors, missionaries, and other vocational Christian leaders and their spouses to extend God's kingdom in the world.
Intimacy with Christ
Because intimacy with Christ is key for Christians, SonScape emphasizes and grows that intimacy among those SonScape serves.
Relationships
Because God's kingdom is wide and deep, SonScape Retreats cares for Christian leaders and helps them deepen relationships including those with Christ, spouse and family, the people they serve, as well as with other leaders and ministries.
Spiritual Retreats
Because we believe that God has blessed the SonScape retreat model, we believe that retreats should remain our primary means of fulfilling our Mission. Other means that help fulfill our Mission, but do not diminish our ability to serve through retreats, are considered.
Transformation
Because equipping, rest, renewal and life change take time, SonScape offers weeklong retreats of differing types, including at least a year of follow-up, all focused on intimacy with Christ, life change, burnout prevention and disciplines for proactive self care.
Retreat Leaders
Because Christian leaders bear unique burdens, the couples leading SonScape Retreats have decades of experience serving in churches and/or Christian ministries.
Valuing Guests
Because God has extravagant love for the men and women served by SonScape, we strive to value their God-given dignity, uniqueness, and the sacredness of their calling. We seek to show that value, in part, by providing top quality facilities and meals.
Hospitality
Because hospitality is one way of showing that value, SonScape provides quality facilities and hospitality.
Trust
Because trust is a prerequisite for healing and transformational growth, SonScape maintains a safe environment where leaders can share honestly in a context of privacy and confidentiality.
We believe the Holy Scriptures as contained in the Old and New Testament to be the inspired and the only authoritative Word of God sufficient for both faith and practice.
We believe in one God, the Father Almighty, maker of Heaven and earth and all things visible and invisible, eternally existent.  We believe in the three persons Father, Son and Holy Spirit.
We believe in Jesus Christ, God's only Son, our Lord, conceived by the Holy Spirit, born of the virgin Mary, in His sinless life, His miracles, and in His vicarious and atoning death on the cross through His shed blood, and in His bodily resurrection and His ascension to the right hand of God, the Father, and in His return in power and grace.
We believe in the salvation of lost and sinful humanity through the work of regeneration by the Holy Spirit through which those who are saved will be resurrected into eternal life, and those who are lost into eternal separation.
We believe in the Holy Spirit as the Divine Presence in our lives, whereby we are kept in perpetual remembrance of the truth of Christ.  Therefore, we are enabled to live a Godly life and find strength and help in times of need.
We believe in the Church universal and in the local church as the fellowship for worship and service of all who are united to the Living Lord.
We embrace as Christian brothers and sisters all who hold to the above tenets of the Christian faith regardless of denominational affiliation.
If you are a pastor, missionary or
para-church leader . . .
you can experience a life-changing
SonScape retreat for you and your spouse!
If you are a concerned layperson . . .
you can make a life-changing
retreat available for your
pastor or other Christian leaders!